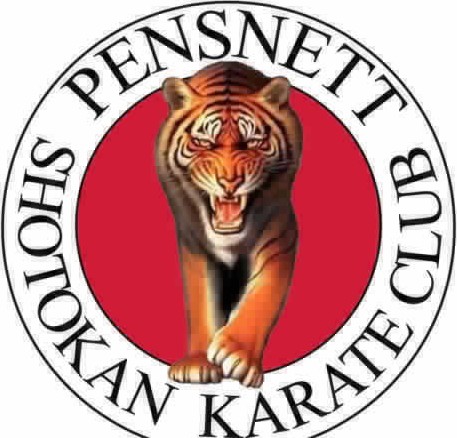 Please check our "news" page frequently for any updates of forthcoming events and Dojo closures etc.

Welcome to Pensnett Shotokan Karate. Having been established since 2004, we are a supportive and experienced club, who aim to pass on the knowledge of traditional Shotokan Karate to all those wishing to learn. Our friendly and welcoming club is composed of a diverse mixture of males, females, teenagers and over five year olds, and offers training and encouragement to anyone wishing to learn self-defence, improve their fitness or even take advantage of the social experience which learning Shotokan Karate provides.
Our loyal members train on a regular basis of up to three times a week at the students discretion, and all are fully welcoming and accepting towards any new student or anyone wishing to join the club. We offer a teach-and-learn experience, where as well as learning from the Sensei's in group classes and specially programmed after classes specific to your grade, our students also work closely together and pass on their knowledge between each other, where higher grades help to improve those with less knowledge.

The club offers grading four times a year, which allows our students to monitor their progress and provides something to work towards in order to keep improving in the art. We also offer a 'help and achievement sticker book' scheme, which ensures all students are fully aware of how well they are training and what needs improving upon, to be sure that the maximum help is gained from each session with us.

We run courses, squad training and competitions, all of which are designed to create the best experience possible from training with us, as well as inviting guest instructors to visit, such as Sensei Mandie Read 6th Dan, to give a range of learning styles and knowledge. Whether you are a novice or returning to the art after taking time out, or even Dan grade wishing to learn and improve upon Kata, Kumite or your fitness, we provide a friendly and social environment to train in.

We offer a weeks training free of charge with no obligation. If you wish to try us feel free to bring a friend or come as a family, as all spectators are encouraged. Look up our location and time on the 'Training Times' section of the website and just turn up to get a feel for our club. You will always be welcome, and we look forward to seeing you soon.
"A big thank you to all the members and parents who have made our club what it is today"
The Latest grading classes
Everyone welcome, pay as you go fees, first lesson free. Free Membership.
For more details contact Sensei David Bowater*
{*Sensei David Bowater is first aid trained and Criminal Records Bureau cleared to work with children and a full Dudley seal member}
Dojo rules/etiquette Privacy Policy
Gichin Funakoshi 1868-1957
Founder of Shotokan Karate


If you would like to see any of the photos take at the latest grading session, you can go to;
Midland Photographic (
http://www.midlandphotographic.co.uk/phototrolly/index.php
)
Enter the password: blackbelt